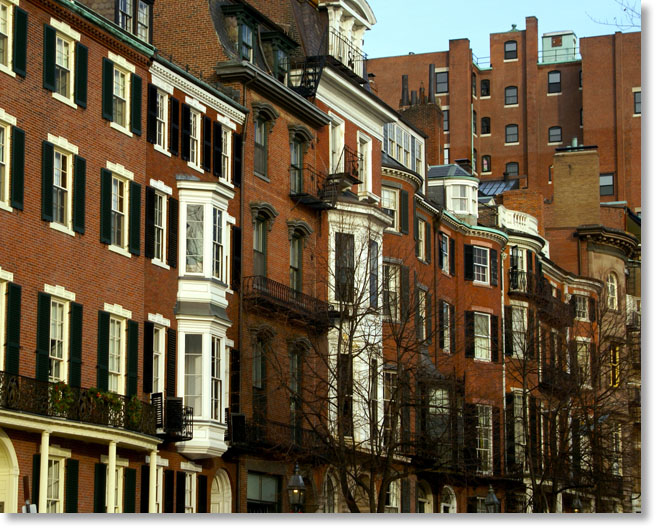 ABOUT RMRE
Founded in 1983, Robert Marcus Real Estate Company, Inc. (RMRE) provides its clientele with local expertise in residential and commercial property management. This includes, but is not limited to, acquisitions, dispositions, development, financing and construction management services. From advisory to execution, RMRE has the resources and market knowledge necessary to maximize potential in today's precarious and often precipitous real estate climate.
Over the past 35 years, RMRE has been involved in managing some of the area's largest condominium developments. RMRE currently manages over 1,000 residential units and 250,000 square feet of commercial space throughout the metropolitan Boston area. As a principal in income producing, investment grade properties, RMRE offers qualified insight to understand the needs and concerns of ownership. As a result, our properties constantly maintain an average occupancy rate of well over 90%.
Commercial customers have included US Trust, Ocwen Bank, Lexington Savings Bank, The Federal Savings Bank, Fleet Bank, The U.S. Bankruptcy Court District of Massachusetts Eastern Division and educational institutions.
Seeing a market need, in 1999 Robert established a sister company, Home Maintenance Organization (HMO) to provide professional quality property management for individual residences by leveraging the commercial management infrastructure he had developed over the previous 16 years.
Philanthropy is central to RMRE's mission; the Combined Jewish Philanthropies, Massachusetts Association for the Blind and West End House Boys and Girls Club are among recipients of both direct support and in kind services. In addition, Robert is proud to support Boston University, Hillel House, The University of Texas at Austin and University of Massachusetts Boston.
Prior to founding RMRE, Robert worked at a Massachusetts real estate development firm. Robert's affiliations include the Institute of Real Estate Management, the National Association of Realtors, the Massachusetts Association of Realtors, the Greater Boston Real Estate Board. He has authored articles for Banker & Tradesman and New England Journal of Real Estate. Robert attended the University of Texas at Austin and holds a bachelor's degree in economics from the University of Massachusetts.
Our Comprehensive Asset & Property Management Program includes:
Strict accounting services preformed on state of the art computer software programs
Quarterly preparation of cash flows and annual budgets with extensive 30 day reports.
Financial Analysis to assist in evaluating property cash flows and working with debt and equity sources in refinancing, retiring and working out debt.
On-site management
Construction Management services available to oversee and implement all phases of construction from apartment turns to new tenant build-out to reconstruction and demolition.
Fulltime Brokerage and leasing staff
Dependable and professional maintenance crews.
MISSION STATEMENT
Robert Marcus Real Estate Company, Inc. is a real estate management and development firm that manages and develops properties throughout New England. Our core business is the management of residential housing.
Our mission is to be the premier provider of property management services in the greater Boston area by working as a team of committed professionals and honoring the worth and dignity of each property, property owner, community and employee we serve.
We aim to:
Conduct our business with integrity, vision and compassion.
Create an environment where we communicate, create and problem solve.
Represent each client with their specific needs in mind.
Actively communicate with clients, tenants, vendors and others when providing management services for their properties.
We strive to achieve optimum growth and earnings through our ethical and sound business practices. As dependable and loyal stewards, we have a strong sense of responsibility to our property owners to protect their assets. We believe that proactive management is the best model to follow in a competitive market place.
PHILANTHROPY
We feel it's our responsibility to be a part of the community in many ways and to lend a helping hand where we can. Here are a few of the organizations that we feel do important work in the community and deserve your consideration and support.