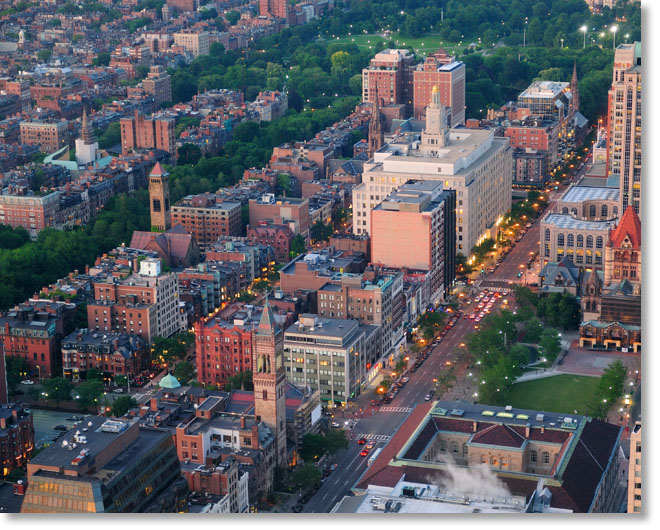 SERVICES
Our full-service management services include, but are not limited to, the following:
Financial
Collection of all rents and other fees with appropriate follow-through
Approval and payment of all bills
Preparation of regular monthly reports to owner detailing income and disbursements tailored to the particular needs of the property
Preparation of an operating budget, and if requested, a long-term reserve and/or preservation budget
Provide information for and cooperating in preparation of tax returns
Review expenditures, such as oil, gas, electricity, insurance premiums, water & sewer where competitive pricing with Robert Marcus Real Estate Company Inc.'s buying power and/or energy savings can be effected
Reviewing expenditures, such as oil, insurance premiums, where savings, sometimes very significant, might be effected, and obtaining competitive prices using RMRE's buying power
Maintenance
Supervision of the cleaning and maintenance of the entire property including, but not limited to janitorial services, landscaping and snow removal, maintenance of elevators, alarm systems, roofs, heating & cooling systems, sprinklers, plumbing and electrical, entire interior of apartments (for regular repairs, preventative repairs and make-ready for re-rentals)
Solicitation of contractors, obtaining bids when appropriate and supervision and inspection of contracted work
Provide 24 hour emergency service and subject to call policy after business hours for key personnel who have access to qualified staff and licensed repair services for emergencies
Perform regular site inspections with follow-up to address needed repairs, cleaning or maintenance
Administrative
Effect the renting and re-renting of all apartments
Effect credit checks on all serious applicants, check applications (e.g. employment, previous landlords)
Personal interview of all serious applicants and prepare and execute all leases
Maintain all property files (tenants, apartments, common areas, etc.)
Effect all notices, court action and collection (sometimes with legal counsel) against delinquents, tenants who fail to comply with terms of tenancy agreement, skips, etc.
Experienced, well-trained staff to field all calls, correspondence and notices to and from tenants, vendors, suppliers and service companies, and governmental agencies to effect all aspects of tenant-landlord relationship issues and all issues regarding the physical plant
Condominium Management Services
The following is an outline of the services available from Robert Marcus Real Estate Company, Inc. Unless otherwise specifically noted, these services are included in the negotiated management fee.
Maintenance Management
Create a continuing building, grounds and preventive maintenance program
Manage outside contractors
Implement a capital replacement program
Provide 24 hour emergency service as back up to site staff
Obtain or create contracts for all necessary goods and services
Inspect the property regularly for defects and improvements and notify the Association of recommended improvements
Utilize bulk buying power and competitive bidding to obtain optimal pricing for supplies, equipment and services.
Financial Management
Prepare an annual operating and capital budget
Prepare monthly and annual financial statements. Monthly reporting includes a statement of income and expense compared to budget, accounts receivable aging, accounts payable aging and schedule of disbursements. Monthly reporting packages can be tailored to the needs of the individual Association and financial statements can be transmitted via e-mail.
Maintain segregated bank accounts for all Association activity. No funds are co-mingled with other properties or Associations
Coordinate preparation and filing of Federal and State tax returns for the Association
Provide a business address for all bills and receipts
Billing and collection of all Association fees and monitoring of delinquency
Pay all approved bills
Robert Marcus Real Estate Company, Inc. is fully insured including fidelity Bond Coverage.
Staffing and Benefits
Identification of on site staffing needs, if any
Hiring, training, supervision and termination of on site staff
Payroll service, health and dental benefits, 401(k) plan, workers' compensation, group life insurance for eligible on site staff
Training programs for on site Property Managers
Project Management
Act as project manager to supervise major repairs and improvements. This service which is at an additional fee includes development of project scope, coordination with architects and engineers, bidding, contracting, project oversight, contract management and communications with the Association
Administrative Management
Maintain up to date association records to include all condominium documents, correspondence, contacts, insurance, financial records, and maintenance records
Monitor the rules and regulations of the property, report violations and assist Trustees with enforcement
Correspond with unit owners, tenants, vendors, governmental officials and other related entities
Maintain a resident roster and/or rent roll and update as required
Assist in the creation and release of new unit owner packages
Attend monthly Trustee meetings
Attend annual Association meetings
Obtain and register all necessary Association documentation
Provide for the distribution of meeting minutes
Provide monthly written management reports and action lists
Insurance Administration
Solicitation of bids from qualified agents and carriers annually for the renewal of the master insurance policy
Reporting, oversight and administration of insurance claims (additional fee)
Legal Services
Specific legal services and litigation support, if necessary (additional fee)
Administration
Our Property Management teams include an administrative staff well qualified to meet the needs of your condominium association.
In-house accountants
Provide detailed financial reports
Prepare detailed budgets and financial analysis
Insurance specialists
Establish and enforce all forms of available insurance
Process claims
IT personel
Maintain websites for each association
Scan books and records into computer for easy reference and dissemination to Trustees
Property Managers
Our property managers regularly attend industry conventions and seminars to stay current with the latest trends and techniques and attain condominium credentials. Equipped with a strong support staff and knowledge in not just management, but general contracting as well, our property managers can ensure your condominium is operating at its full potential.
Communications
Our property managers work closely with the Board of Directors developing budgets, preventative maintenance programs, job costing and financial reporting.
Condominium meetings
The property manager will help coordinate and provide all documents necessary to carryout meetings as well as attend a designated number of owner's meetings and trustee meetings throughout the year.
Review all invoices prior to disbursement
Your association's property manager will verify invoices and billings for services, labor, and supplies provided by the contractors at the Property. We maintain separate bank accounts for each association; there is no commingling of funds between bank accounts.
Enforce and explicate all rules and regulations
Property managers generate and distribute notices and monthly delinquent statements to all condo owners with no additional administration charges to the condominium association.
Supervision
Property managers oversee all maintenance work from the initial start and through to the billing process. For capital need projects we can provide project managers to smooth the way.
Accounting
With Robert Marcus Real Estate Company, Inc., you always know exactly where your association stands financially. Our accounting department works closely with the Property Manager to ensure responsible handling of all financial matters, including cash receipts, disbursements, maintenance of books and records, financial reporting, enforcement of lease provisions, and related administrative duties. Upon request we can create a customized financial report to fit your association's needs.